Raising chickens is fun for the whole family. Kids especially love collecting fresh eggs.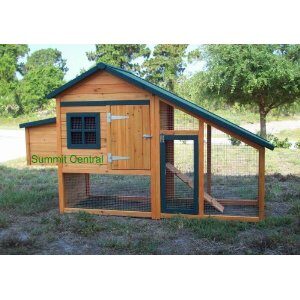 If you are wanting to build a small chicken coop but have no idea where to start, keep reading…  The first thing you need to do is come up with chicken coop designs or plans.  Decide the dimensions of your small chicken coop and the size depends on home many chickens you plan on keeping.
If you are uncomfortable designing a chicken coop there are plenty of low cost or free chicken coop designs online.  Many of these chicken coop designs, especially the ones you pay for come with a materials list.  You wont' have to worry about what measurements supplies are supposed to be because it's already all been figured out for you step by step.
Do It Yourself Chicken Coop Designs
If you do decide to design your own chicken coop there are some essential design elements that are necessary to keep your chickens happy and healthy for years to come.
Protection from predators
Ventilation, windows and doors
Nearby water source
Feeders
Roosting area.  Chickens like to roost at night, this is where they sleep.  I recommend having the roosting bars up higher than the nesting boxes.
Lightening.  Basic lightening is needed for warmth in cold winter months.  As the days grow shorter chickens won't lay as many eggs.  Adding a source of light may bring back a stalled out layer.
Easy to clean design.  The entire hen house should be easy to get to.  You will need a man sized door and have full access to all area's of the hen house for proper cleaning.
Laying Boxes.  Chickens like to lay eggs in layer boxes that are up off the ground.